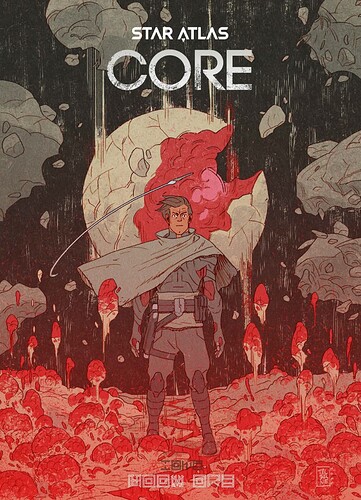 Read it here: https://play.staratlas.com/comic/core?episode=1&edition=standard
The narrative of CORE is set just before the start of the Convergence War and focuses on Gyun, a MUD protagonist still reeling after a visit to a planet in the High Risk Zone ends with a catastrophic blow to his team. It's a tale of heroism, heartbreak, plot twists and epic adventure.
The award-winning creative team is pulled from the best illustrators, world builders, and authors in the space. Tim McBurnie, the lead artist and author on the project, is an award-winning illustrator and author who has worked for Blizzard, Wizards of the Coast, and Blur Studios. Matt Medney is the Head Writer at Star Atlas and the CEO of the legendary and recently revived comic/media powerhouse Heavy Metal.
"This is a story that builds upon what continues to make Star Atlas successful — a rich and complex world, deeply entwined with the technology used to push the boundaries of immersive storytelling," said Tim McBurnie. "This project is the first time that readers are getting a chance to dive beyond the lore of the original Rebirth posters."